Unigard Plus Incontinent Brief, Bulk (Case of 100)

model: 6229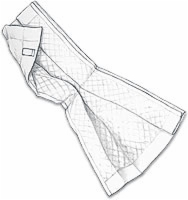 Click to enlarge

Traditional flat-fold design with refastenable tape tabs offers versability in use as either a brief or underpad
Unisize (31Ó - 48Ó)
100/cs



Product Reviews
Uniguard Flat fold

Oct 15, 2012 4:07 PM

Silver Dollar

from

Elizabethtown, Ky.

would recommend this to a friend.

A Little About Myself

40 Year old male. No control over bladder or bowels

Pros

This pad has worked for me for 30 years. I am proud to have a source for the product.

Cons
Service & Delivery

I have had problems ordering on line

Hope we can continue to do business.