Baseline Hydraulic Pinch Gauge, 50Lb.

model: FAB12-0235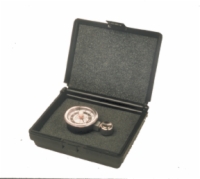 Click to enlarge

The 50 pound standard head hydraulic pinch gauge has a 2 1/2 inch diameter head and offers accurate and repeatable pinch strength measurements.
The Baseline hydraulic pinch gauge uses a hydraulic system to assure convenience, product reliability and measurement accuracy and repeatability.
1 year warranty.
50lb standard with case.



Product Reviews