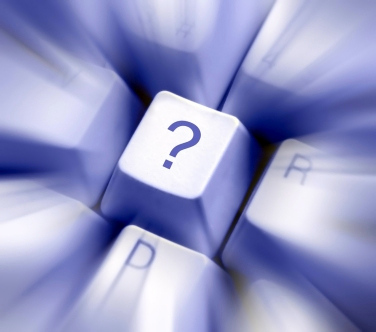 What is Medicare? Medicare is an insurance program run by the federal government and funded by taxes. It was created in 1965 during the Johnson administration. Medicare is often confused with Medicaid. However, Medicaid is a state-run program partially funded by the federal government with eligibility requirements that generally differ from those of Medicare.
Who is Eligible? People who are 65 years old or older are eligible for Medicare if they have been legal residents of the United States for five years or more. People who receive Social Security Disability (SSDI) benefits become eligible for Medicare 24 months after they begin receiving SSDI or Railroad Retirement benefits. People who need a kidney transplant, suffer from amyotrophic lateral sclerosis, or need dialysis because of end stage kidney or renal failure are also eligible to receive Medicare benefits.
How Does It Work? There are two types of Medicare, Original Medicare and Medicare Advantage. Original Medicare is essentially a fee-for-service plan in which the government pays 80% of a set rate for covered medical treatment. The remaining 20% is paid by a supplemental insurance plan or by the patient. Medicare Advantage is similar to private insurance. People who enroll in this plan select an insurance provider who covers the cost of their medical treatment. The government pays Medicare Advantage premiums. Medicare is financed by a special payroll tax. The tax rate is 2.9% of pay with the employer and employee each paying half. Self-employed people must pay the entire 2.9%.
Supplemental Insurance Since Original Medicare does not cover all medical expenses, the government recommends that most people obtain supplemental insurance. Part A supplemental insurance covers hospital stays, some skilled nursing facility stays, hospice care, and some home healthcare. Part B covers preventative care, certain drugs, diagnostic tests, vaccinations, X-rays, ambulance services, and other medical services as well as medical devices such as wheelchairs, power scooters, canes, walkers, prosthetic devices, artificial limbs, eyeglasses, and oxygen for home use. Part D covers prescription drug costs. Part D services are not standardized, and each drug plan has different levels of coverage and pays for a specified list of drugs. Part C is the Medicare Advantage plan. People who enroll in Medicare Advantage receive Parts A, B, and D coverage as part of their plan. For people enrolled in Original Medicare, Part A premiums are paid by the government if they or their spouse paid into the system for at least 10 years (40 quarters). Many Medicaid programs will also pay Part B and D premiums for low-income people.
Other Considerations Most people are generally satisfied with Original Medicare. Satisfaction with Medicare Advantage varies greatly depending on the insurance provider selected. Medicare Advantage has higher administrative costs, but is more focused on preventive care and individual patient management than Original Medicare is. People can switch from one program to the other if they wish. Finding healthcare providers who accept Medicare can be a problem, particularly in rural areas, as some providers contend that Medicare reimbursement rates are less than the cost of services. In addition to Parts A, B, and D many Original Medicare recipients also purchase Medigap insurance plans from private insurers to cover costs not paid by Medicare. Recipients of Medicare cannot be refused Medigap coverage during the first six months after they enroll in Medicare. Medicare and Medigap do not cover long-term nursing home care.