Have you considered buying an electric scooter, but aren't sure if you would use it enough to justify the purchase? Maybe you think that it would be nice to have a mobility scooter to help you get around, but it'd be too much hassle to carry around in your car. If this sounds like you, we'd like to tell you about three fantastic travel scooters available here at USM for less than $900.
These mobility scooters are light, easy to maneuver, and easy to take apart for transportation or storage. A minute is all the time it takes to take the scooter apart or reassemble, so traveling with one of these scooters is probably easier than you think. With a price tag of under $900, each of these three high-quality electric scooters would make an excellent choice for the first-time buyer.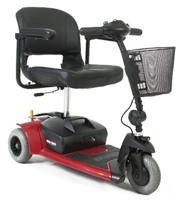 Pride Go-Go Ultra X - 3 Wheel Travel Scooter
Pride's Go-Go Ultra X is stylish, comfortable, and easy to handle. This electric scooter can be taken apart into five pieces very easily. The heaviest piece only weighs 28 pounds!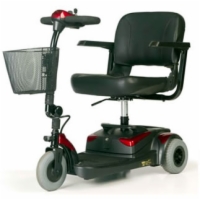 Golden Buzzaround Lite - 3 Wheel Travel Scooter
Featuring a 250-pound weight capacity, the Buzzaround Lite snap-together frame breaks down for transport. Solid tires keep you running, and an upholstered seat makes every ride a comfortable one!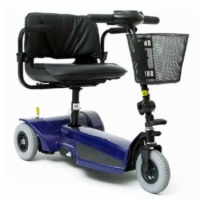 AmeriGlide 111TS - 3 Wheel Travel Scooter
A bargain-priced mobility option from industry-leader AmeriGlide, the 111TS boasts a 10 mile-per-charge range and regenerative electromechanical brakes!