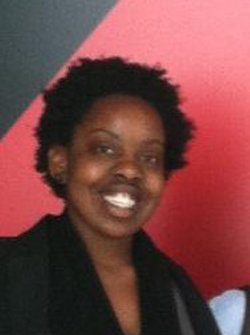 Ashley Denise Moss
Xavier University of Louisiana
Major: Biology Pre-Medicine
Before August 2005, my family had settled their financial debts. After Hurricane Katrina came, our family's finances were completely wiped out along with my college funds. My parents and I had to start over from scratch by adopting a new mortgage along with mounting medical debt. When I was fifteen, my father was discovered to have a seizure disorder along with his post-traumatic stress disorder, diabetes, sleep apnea, and depression problems. Previously, my mother was disabled by a stroke which left her unable to work. With my father as the only financial contributor, I had to obtain a job at a young age to support our family.
My intended major is Biology Pre-Medicine. This major took a long time for me to decide upon. Before then, my future intentions included becoming a structural engineer, but I did not enjoy this field after researching. When I took human anatomy in my senior year of high school, I made my ultimate decision. That classroom atmosphere solidified my decision to go into the medical field because it inspired me. Also, the teacher in the class was so amazing and influential in my life to make this official decision due to her wisdom and encouragement. She was one of the few female science teachers in my school which I identified with as far as my career goals.
I intend to use my degree to become a medical doctor with a specialty in infectious disease. With this degree, I intend to go back to my hometown to open an office in a low-income neighborhood. This way, I can provide primary care to the people that truly need it. From experience, I did not get to visit the doctor due to high costs and medical insurance. This would give people with low-incomes like my family the opportunity to be able to afford to see a doctor regularly. Therefore, certain conditions can be prevented from manifesting early. Also, I could be a positive role model for the children and teenagers within that area to lower teen pregnancies and increase college attendance.
This scholarship is necessary for my college career. I plan on going into the medical field to study internal medicine with a specialty in infectious disease. Going into my senior year, this scholarship would definitely help me pay for senior expenses like pictures along with cap and gown fees. Also, this scholarship would help me pay for my medical school application expenses. With this, I can further my goals to open my own office in my city in order to serve the community not only with healthcare but also positive role models.
---
About Ashley
Hometown: Biloxi, MS
Organizations: G-Whiz Environmental Club, Alpha Lambda Delta Honor Society, Student Leadership Office Volunteer
Interests/Hobbies: Reading/Collecting books, Playing Video Games, Traveling, and Exercising
I would love to thank my family for loving and supporting my career goals.
---