call for special offers
& product assistance
$6,895.00
*Non-Continental U.S. States & Territories - please call for shipping charges.
Click Here to Submit Your Photos
Sales & Product
Questions
(800) 746-5647
Technical Support
1 (866) 294-4460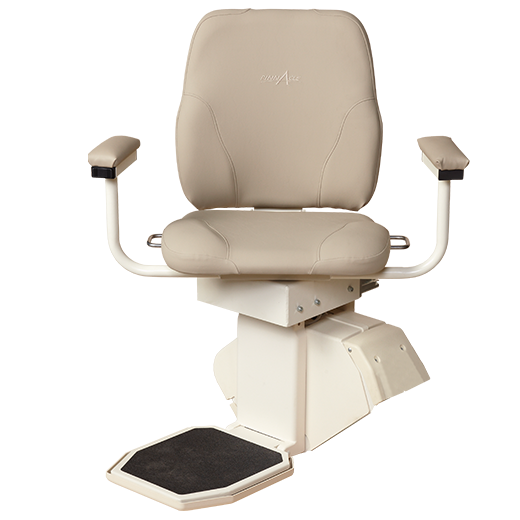 Certifications: If this product has one.
Product Description
The Pinnacle Heavy Duty Stair Lift offers a high-backed, contoured 24" wide seat which ensures a comfortable and secure ride. The sturdy, stationary armrests and reinforced footrest add stability for safer transfers. It slides out from wall as it pivots at top landing. As with all Pinnacle stair lifts, the HD model is engineered to the highest industry standards and designed for optimal comfort, convenience and aesthetics. Extending the many benefits of the Pinnacle's patented Worm Drive, this stair lift features a premium ride, little to no maintenance, comfortable seating, and ease of access with a 85 degree swivel - and, with extraordinary lifting capacity.
Product Specifications
Drive Type
Helical Worm Drive
Basic Installation Included
No
Max Track Length, Standard
15.5'
Max Track Length, Optional
40'
Track Material
Clear Anodized Aluminum
Constant Pressure Controls
Yes
Footrest Safety Sensor
Yes
Warranty
3-Year on Components, 10-Year on Rack , 1-Year on Batteries
Call Stations Included
2 Wireless
Digital Diagnostics Display
No