Free Shipping on Lift Chairs!*
Free 1 Year In-Home Parts & Labor!**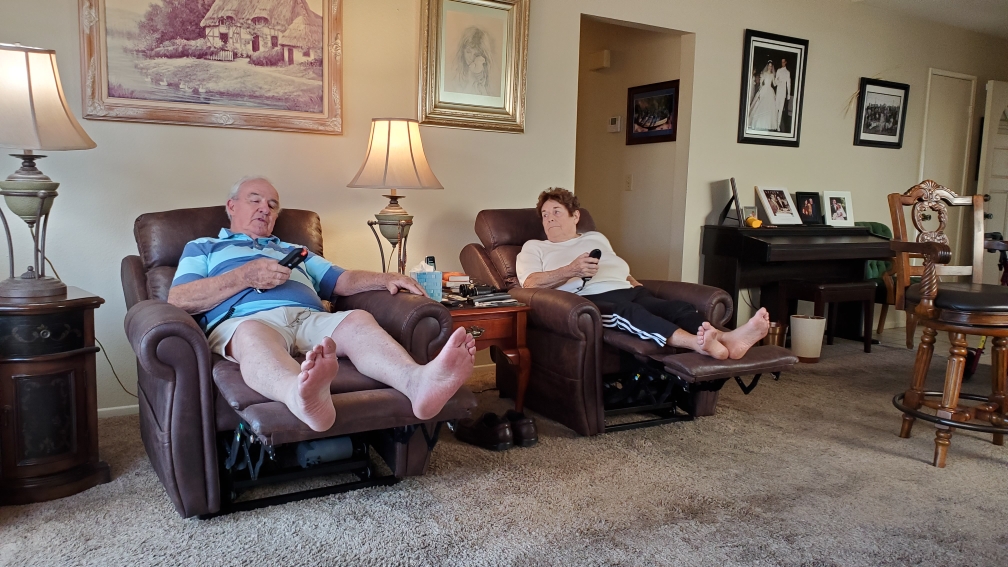 "My parents received the chairs two Mondays ago, and love the chairs and won't part with them for anything!"
-- from Brent & Thomas
Lift Chairs by Manufacturer
Starting @ $692.00
USM produces quality-engineered lift recliners. All feature steel lift mechanisms, full chaise pads for total body support, and a one-year warranty.
Starting @ $959.00
Golden Technologies manufactures some of the highest quality lift chairs on the market today. Each lift chair series is designed to meet certain needs whether they be economic, aesthetic, or medical.
Starting @ $794.00
Pride is the world's largest maker of lift chairs and is a leader in new chair design and development. With a lift chair from Pride you will never have to settle for less than perfect.
Choose the Lift Chair Experts, Choose USM
USM offers a variety of lift chairs designed to provide you with increased mobility and to improve your quality of life. At USM, choosing the right liftchair is as easy as clicking your mouse button. Just try out our lift chair wizard and you will be asked a series of questions regarding your size, build, and desired features. Once you have selected your lifting chair, call our experts to get special offers.
Why Purchase from USM?
At USM, we have provided 100's of thousands of customers with the right lift chair for their needs. We are lift chair experts and actually are the first company to sell lift chairs online starting in 2000 when Pride and US Medical developed the first drop ship program for lift chairs, mobility scooters, and power chairs. Unlike the big box retailers of today we actually have staff members that will help you select the correct lift chair to fulfill your needs at prices unmatched by our competitors. Size and design do count when it comes to lift chairs and your comfort. Let us help you select the correct lift chair solution.
Here are just a few reasons why USM is the leading provider on the Internet.
Value - We guarantee that you will not find a better total value on any lift chair anywhere else. We are so confident of our low prices that we will refund 150% of the purchase price if you find the same liftchair at a lower published price anywhere else. Our prices are so low that the manufacturers refuse to let us publish them! For an even lower price call us at 1-800-790-5104 or simply sign up for e-coupons to get our latest discounts. And remember, at USM you never pay for shipping on your new lifting chair within the continental US.
Reliability - USM has partnered with the leading manufacturers in the world to bring you the highest quality products available. AmeriGlide, Golden, and Pride products are made in the U.S.A. and delivered directly to you. And with our Quick Ship option, you receive your chair within days of purchase. In addition to a 1 year in-home warranty, USM also offers extended in-home warranties for many of our models. You will not find a better warranty offered from any other retailer.
Service - When you call most companies to purchase a mobility product, you may not even be talking to a native English speaker. Not the case with USM. When you call our dedicated toll-free lift chair number, you will be connected immediately to a factory trained specialist. No hold times, no wait, no hassle. That is the USM promise. In addition, if you ever have a problem with your purchase, we are available 7 days a week to assist you.
Selection - With literally hundreds of fabric, color, and style combinations to choose from, it's easy to see why USM is the premier provider of lift chair recliners on the Internet. No matter what your home decor, we have an electric lift chair to match.
As always, if you have any questions please contact one of our experts.
*excludes reconditioned lift chairs and lift-only chairs