Five Pound Memory Foam Topper, 2" Thick
call for special offers
& product assistance
$160.98
*Non-Continental U.S. States & Territories - please call for shipping charges.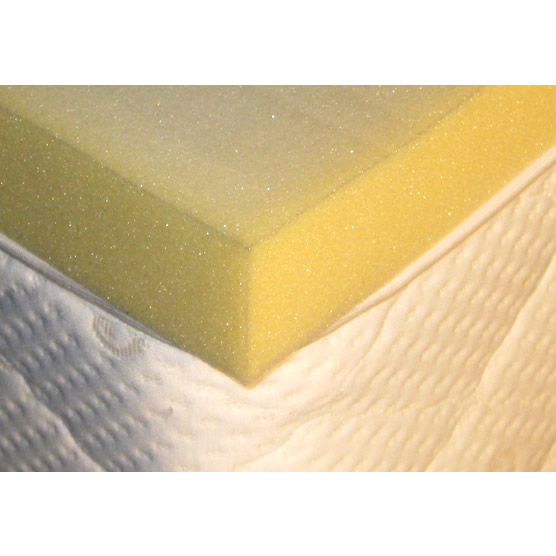 Certifications: If this product has one.
Product Description
Memory foam toppers are made of high-quality viscoelastic memory foam and are meant to be placed on top of your current bed. This can give your bed the great features you find in full memory foam mattresses at a much lower price. You don't have to go through the trouble of tossing out your current bed either. A memory foam topper adjusts to your body's shape, reducing pressure points on your hips, back, and neck as it warms up, unlike a standard bed pad. This means a more restful sleep, leaving you alert and refreshed the next day.

Memory foam toppers range in density from three pounds to five pounds. The denser the foam the less "give" it will have. It's often the case that lighter individuals are happier with three or four pound foam while heavier individuals are happier with four or five pound foam.

Memory foam toppers also range in thickness. Thicker foams offer greater support for your body, but some individuals find that sleeping on thicker memory foam toppers can be a bit "trapping".
Adjusts to your body's temperature
Molds to your body's shape thereby distributing your weight evenly across the mattress
Helps eliminate pressure points at the shoulders and hips
Makes sleep more restful by reducing tossing and turning