U.S. Medical Supplies is an Authorized Provider of Pride lift chairs, mobility scooters and electric power wheelchairs. We have been working closely with Pride for many years. They are an industry leader in mobility products and we are proud of our relationship with them. Our customers have been very pleased their Pride purchases which is evident in the number of calls we receive for Pride products that are word-of-mouth referalls.
All Pride products ship absolutely free!
Call 1-800-790-4792 with all your Pride product questions.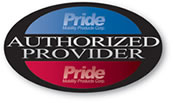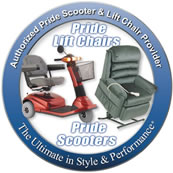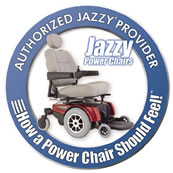 Pride Mobility Products Corporation is the world's largest maker of lift chairs and is a leader in new chair design and development, currently offering several lines of lift chairs. Pride is located in PA and produces a complete line of lift chair recliners with a focus on style, function, and quality.

We at US Medical developed the online lift chair sales program with Pride back in 2000 and have been the leading supplier of Pride lift chairs ever since. Unlike the big box retailers selling cheap imported lift chairs from China we at US Medical pride ourselves on helping our clients select the correct lift chair for their needs. Lift chairs typically become the main seating product for the user in the home and as such require a attention to size, shape, function, fabric, and style. All these factors should be considered before making a lift chairs purchase. We are here to help you sort through the hundreds of models, sizes, material, and functions to make the right decision on an important purchase.

Give us a call and take advantage of our 19 years of lift chair expertise! As you browse our Pride offerings you will see banners for Special Offers on different chairs. Be sure to check those out as they are very special offers you will want to take advantage of. It is our way of providing the best price and that price is always better than Amazon or any other big box retailer.

A Pride mobility scooter lets you "enjoy life with no boundaries". And whatever your need is, Pride makes a scooter that can help you. From scooters that are convenient to take on the road such as the Go-Go Traveller to scooters that are at home on trails and golf courses like the Hurricane, a Pride scooter will help to remove the boundaries in your life.

Nearly every customer has heard of Pride Mobility's Jazzy series of power chairs, including the Jazzy Select and Jazzy 600 series. This comes as no surprise, given that they produce the largest line of high quality power chairs on today's market. With a model designed to fit nearly every need, whether you require a compact wheel base or a heavy duty power chair, Pride's power chairs will not disappoint.