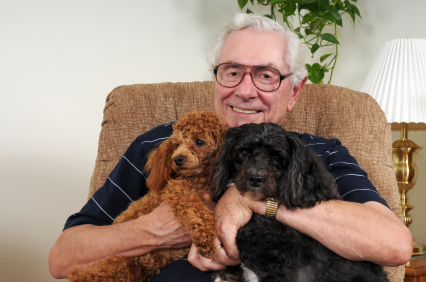 Joint problems, and other common ailments that come with aging, can decrease mobility and restrict independence. Luckily, there are simple and affordable tools that can help. If you or a loved one are finding it increasingly difficult to get up from a seated position, a lift chair could be the perfect solution. Learn more about the many benefits of owning a lift chair:
Avoiding Injuries
For seniors and caregivers alike, safety is a number one concern. A lift chair can prevent falls and unnecessary injuries by gently lifting you from a seated position and placing you squarely on your feet, all without any strain. A lift chair can also help caregivers eliminate undue stress on their backs and shoulders caused by lifting patients. Ultimately, a lift chair is both a practical and affordable way to help avoid injuries.
Improving Mobility
Lack of mobility can have both physical and psychological consequences. Unfortunately, the less seniors move around, the more their mobility deteriorates. Being confined to a chair or a bed can lead to a decrease in muscle mass, balance, coordination, and proper circulation. Don't let trouble standing wear away at your mobility. Investing in a lift chair can get you up and moving, which will actually improve your overall mobility in the long run. Physical activity can also boost your mood and help ward off depression. Something as simple and inexpensive as a lift chair recliner can have a huge impact on your mobility and your quality of life.
Restoring Independence
Seniors want to be able to maintain an independent lifestyle for as long as possible. No one wants to have to depend on others to do seemingly simple tasks like retrieve the phone or go to the bathroom. A lift chair will allow seniors to get up and down and navigate their home without assistance, thus allowing them a greater sense of safety and independence.
Easing the Strain on Joints
Constantly struggling to rise can add unnecessary stress on arthritic weight-bearing joints, such as the knees and hips. Pushing against the arms of a chair may irritate wrists, elbows, and shoulders. A lift chair can help you avoids all this strain by gently raising you to your feet.
This is particularly helpful for seniors who have had a joint resurfaced or replaced. In the weeks following a knee or hip replacement, dislocations can occur before the muscles and tendons have a chance to tighten into their natural positions. A lift chair will ensure that your recovery goes as smoothly as possible.
Lift chairs allow seniors to regain independence, avoid injuries, or recover from surgery, all while being kind to tender or irritated joints. The gentle, stable motion of a lift chair will get you or your loved one up and moving around independently.