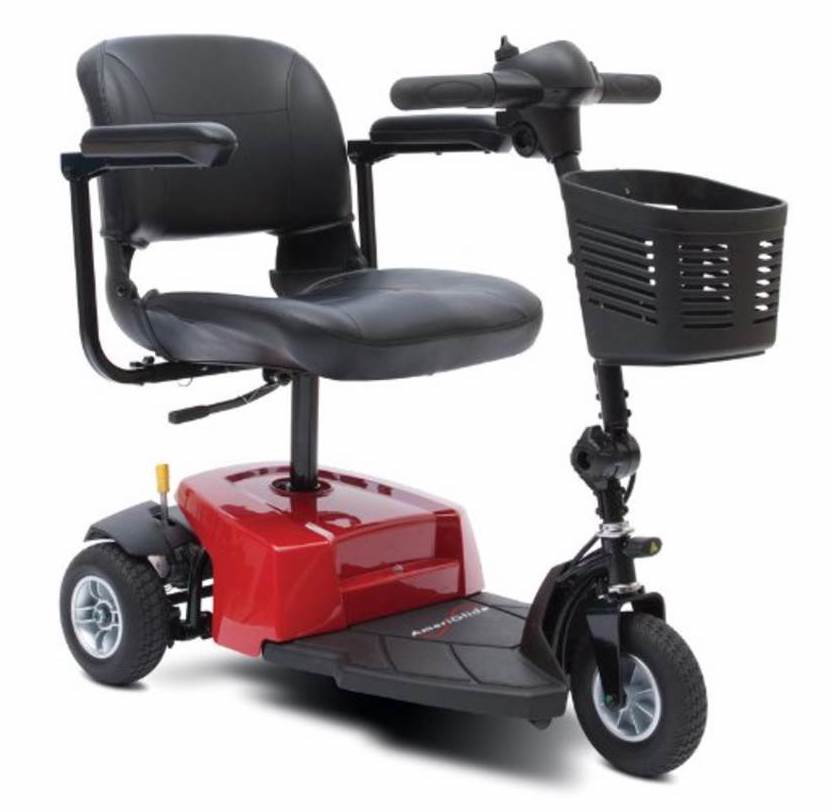 There are 4 main categories to be aware of when shopping for a mobility scooter: travel scooters, 3 wheel scooters, 4 wheel scooters, and heavy duty scooters. One of the first criteria to consider when choosing among available options is where you will be traveling. 3 wheel scooters are better suited for indoor use because they allow for a tigher turning radius, which makes them easier to maneuver around corners than 4 wheel scooters. If you will also be taking your scooter outdoors, then a 4 wheel scooter provides a more versatile option.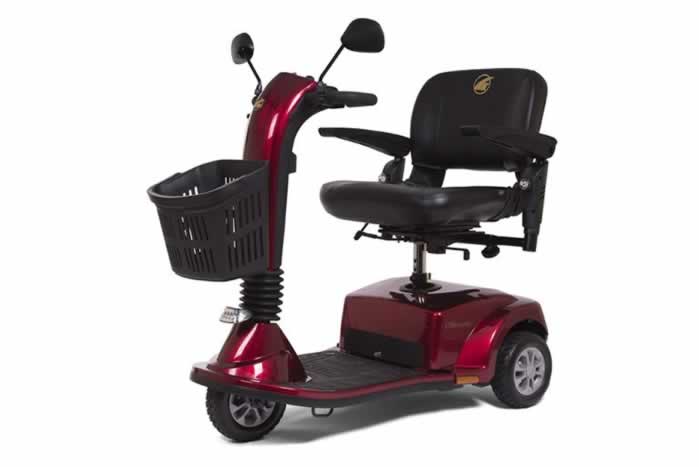 If you plan on doing more extensive traveling with your mobility scooter, a travel scooter may be the perfect fit. Travel scooters are more compact in design and have safety features, such as non-spillable batteries, that allow them to be carried on public transportation and airplanes. In addition, travel scooters are easily stored in most cars' trunks, which means that most users won't need a vehicle lift to transport their travel scooter.
Finally, heavy duty mobility scooters are designed to offer extra weight capacity, often up to 500 pounds. Heavy duty scooters are available in 3 and 4 wheel designs and are built to be more rugged. Wider wheel bases and higher ground clearance make these scooters well-suited to uneven outdoor terrain.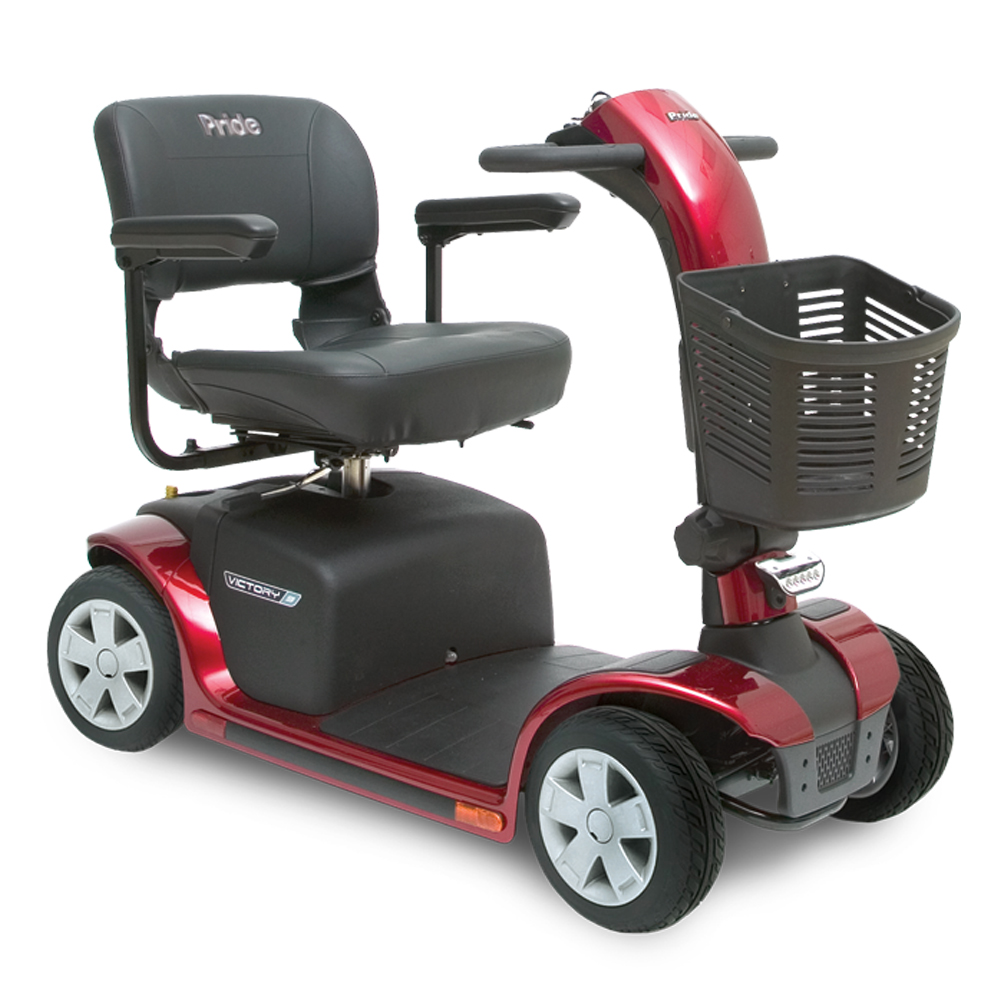 Mobility scooter accessories are another consideration when choosing a scooter. Many scooters can be outfitted with armrest bags, canopies, oxygen tank and crutch holders, and additional under-seat storage. When considering purchasing a mobility scooter, it pays to research and find out what accessories you can add to your scooter.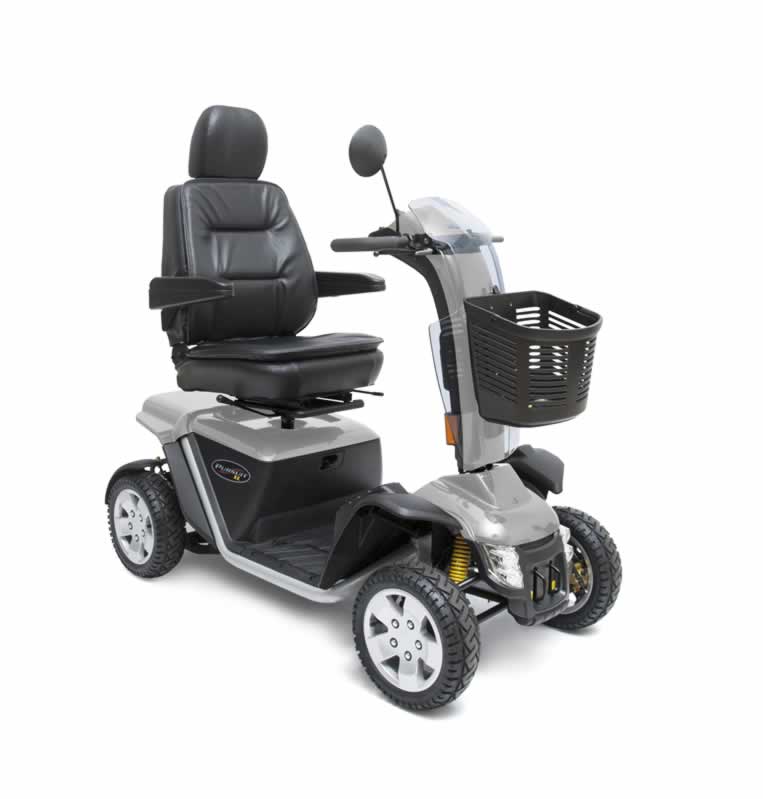 Another important mobility scooter feature to consider before you make a final purcahse is how long your scooter can operate on a single battery charge. Most scooters have batteries ranging from 7.2 amp hour batteries up to 80 amp hour batteries. Battery life is a crucial element to your mobility scooter. You certainly don't want to be stranded somewhere as the result of a dead battery. You might even consider purchasing an extra battery with your scooter to have handy in case of emergencies.
In the end, it is important to do your research when looking for a mobility scooter. There are many options, but with a little bit of time and effort, you'll be able to find the scooter that is the best for you.
For your convenience, our Mobility Scooter Quick Reference Chart will help you to identify which scooter you need. Consider the terrains and surfaces you are most likely to ride on - our chart will tell you which scooter types are best for those locations!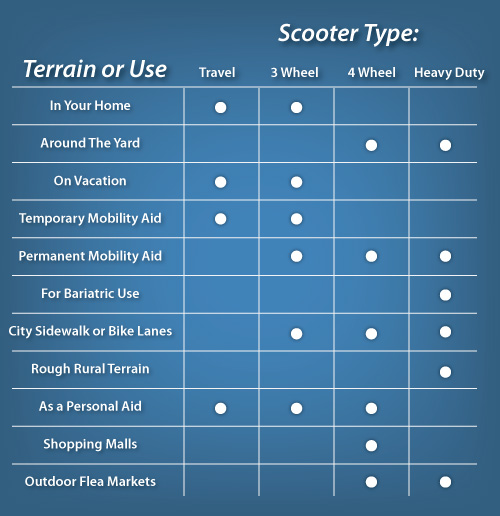 Still have questions about this topic? Contact our scooter experts via email, or call us now at 1 (800) 794-9240!