Glossary of Walk In Bathtub Terms
Here is a resource designed to help you navigate around the different walk in bath tubs, in order to find the right fit in terms of both the cost and the features.
Base Price
Like a lot of other high-ticket items, walk in bathtubs come with a number of optional features. These may include things like whirlpool, jets, handheld shower head, finish of the jets and grab bars, location of the door and much more. With most companies, these will be added to the base price and can make up a significant portion of the walk in bath price.
Tub Finishing Skirting
This term refers to the floor and wall covering that may be needed if you have extra space left over after you have taken your old tub out to install your new walking bathtub. In those circumstances where you do not have time to install tile or simply prefer not to, this can be added for a nice finish.
Deck Extension/Extension Panel
An Extension Panel will fill in the empty space left after you've taken out your old tub and installed your new walk in bathtub. These are most practical when you don't have enough space to tile or use Finishing Skirting.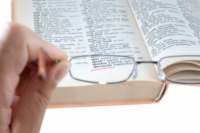 Faucet System
A faucet system usually comes with your new walk in bath tub. Sometimes you can choose different styles to fit your bathroom and your individual tastes.
Assist Bars
Normally you'll have different options for these. Depending on which walk in bathtub you decide on, you may want different assist bars. While you can ask the installer about what would be optimal, you'll need to have these on hand so they can install them at the same time as they install the walk in bath.
Air or Water Jet System
In most cases, you have the choice of either one of these two or both, and normally you'll get a better value if you opt for both. These can be used for hydrotherapy, which is one of the oldest methods of massaging away aches and pains, sore muscles, and relieving tension.
Drain and Overflow Kit
Just like other bathtubs, walk in bathtubs have a drain and overflow system. The reason this is important to note is because you'll want to make sure the overflow is high enough to allow the water to cover a satisfactory portion of your body. You also may have a choice about the finish of this kit, although it normally comes in chrome.
Shower Enclosure
If you intent to stand for a good portion of your showers or simply want the option of having a shower without having to sit down, a shower enclosure is the perfect solution. This is perfect for households with both an able-bodied and a disabled person. Just like it sounds, this is a combination of the walk in bathtub and a shower in one unit.
Inward/Outward Swinging Door
An inward swinging door means that the door swings into the tub when you open the door. This is typically found on normal and large tubs so that you don't have to plan for extra room in the bathroom. An outward swinging door means that the door swings out into the bathroom when you open the door. This is found on smaller tubs because there is simply no room for it to open into the smaller tub. It is important to make sure there is room to open the door when considering a tub with an outward swinging door.
Industrial Grade Acrylic
Acrylic tubs are formed from a single sheet of plastic that then have a reinforcement applied as their backing. Our acrylic tubs have fiberglass reinforcement. The acrylic gives a very even finish, a non-porous (stain resistant) surface, and will retain its color since the color goes through the entire acrylic surface. However applying a fiberglass reinforcement to an acrylic surface is generally more expensive than just gel-coating a fiberglass mold.
Reinforced Fiberglass
Fiberglass is known as a number of different names, such as Reinforced Fiberglass, Fiberglass Reinforced Polyester, glass-reinforced plastic, or glass-fiber reinforced plastic. Basically, it's super strong glass fibers embedded in a resin that holds everything together.
7 Layer Fiberglass
7 Layer Fiberglass makes for a thicker and stronger tub wall that doesn't flex or bend like a cheaper tub wall. If you've never built something with fiberglass, typically you build it up layer by layer by placing layers of fiberglass soaked in resin over a mold. Manufacturers may or may not conform to this process.
Marine Grade Resin
This means that the resin used to bind the fiberglass together is the same grade as that used in boating applications. Since it can stand up to salty ocean water, it certainly won't have trouble standing up to the use in a typical bathroom.
3 Layer Marine Grade Gel Coat
This goes on top of the fiberglass/resin base in order to smooth it out and give it a nice finish. The gel coat is necessary because fiberglass is very porous (and will get stains) by itself. The gel coat makes it less porous and gives the final color of the tub. However, gel coated tubs are still more porous than Acrylic tubs.
If you have questions regarding walk in baths, please call our experts at 1 (800) 346-1821.