Power Chair Cover, Regular
call for special offers
& product assistance
$134.00
*Non-Continental U.S. States & Territories - please call for shipping charges.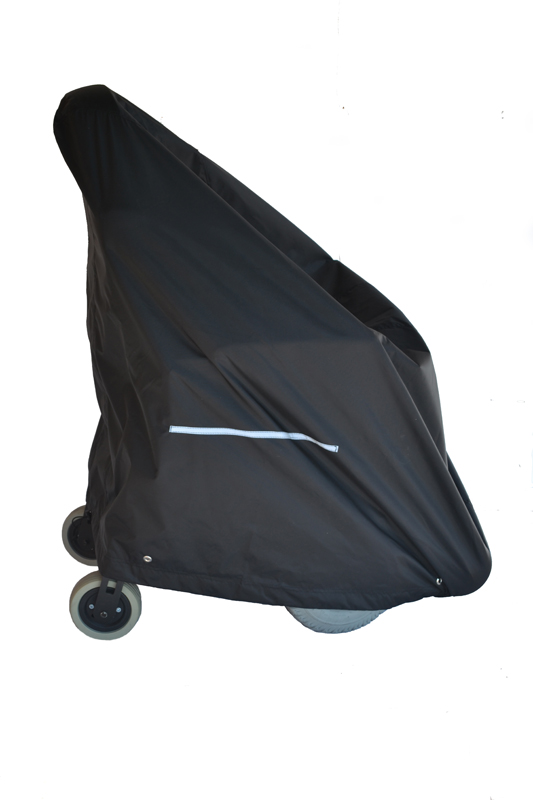 Certifications: If this product has one.
Product Description

Don't you hate it when unexpected weather comes along and ruins everything, even your power wheelchair? With a power wheel chair cover, you won't have to worry about that anymore. This cover slips easily over your power wheelchair and protects it from all the elements that come about. This cover is perfect for outdoor storage or when transporting your wheelchair.
Customer Reviews

Robust and Weatherproof
May 27, 2013 9:19 AM
Knightsix

from

Buckeye, Arizona

would recommend this to a friend.
A Little About Myself
Retired
Pros
Very strong construction, heavy duty, adjustable elastic skirt, plenty of loops for securing the cover
Cons
Cover is black. I live in an environment featuring hot weather. Why don't these covers come in light colors? 112 degree on average temps + dark cover equals too much heat trapped within chair and I don't believe this is good for the fabrics or electronics
Service & Delivery
As advertised.
See above. I'm happy with the cover, just feel the manufacturer needs to address regional areas and provide a selection of colors to suit the environment. For that reason only I dinged them one star.
4 of 4 people found this review helpful