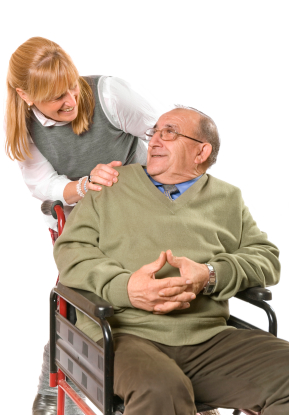 How a Lift Chair Can Benefit Caregivers
No matter whether you are a professional caregiver taking care of patients or a family member caring for a relative, the challenges of providing for the mobility impaired are the same. Safety is a constant concern, for the patient and caregiver alike. A lift chair can help take some of the burden off of the caregiver, while also ensuring safety, and giving the patient greater independence.
Save Time
If your patient is able use a lift chair recliner to function more independently, that frees up more time for you to take care of other chores. You can dedicate your attention to more pressing issues, instead of having to worry about supervising your patient in order to prevent avoidable falls and injuries.
Increase Safety and Avoid Injuries
In a recent national study, a full 54% of Certified Nursing Assistants, (CNAs), reported having received injuries simply from assisting their patients rise from or sit in a chair. Lifting a person from a sitting, or even a lying position, can present a real challenge for both mobility impaired and the caregiver. Even the slightest of missteps can result in patient injuries and potentially severe musculoskeletal conditions for the caregiver.
Commonly reported caregiver injuries include:
Sciatica
Carpal tunnel
Lower back pain injuries
Lift chairs, with their specially designed structure, and easy to operate hand controls can be a key tool in preventing not only patient, but caregiver injuries.
Selecting Lift Chair
As a caregiver, you may be able to give valuable insight when it comes to choosing the right lift chair for your patient or relative. Here are some important factors to consider:
Positioning. Lift chairs vary in versatility, and some recline further back than others.
Body size fit. The lift chair should not be too large or small.
Type of material and intended use. Is incontinence an issue? If so, easily-cleaned fabrics are available.
Chair features. Heat and massage units can alleviate muscle and joint pain, and built-in storage will allow an elderly user to keep their essential items nearby and within easy reach.
If you have any additional questions, our product experts are factory-trained and have all the knowledge necessary to help you make the right choice for your needs. Please contact us today at 1 (800) 790-5104 for assistance.
Free Shipping on Lift Chairs!*
Free 1 Year In-Home Parts & Labor!**