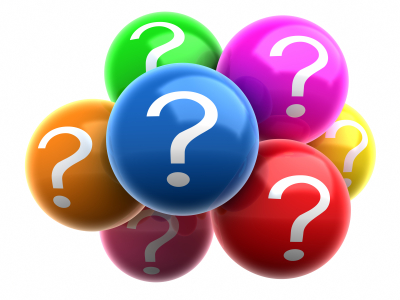 Here is a list of the essential questions to ask when shopping for your lift chair recliner:
1. What size lifting recliner do you need?
Although sizes of lift chairs vary from model to model, and we always recommend checking the product specs to see the exact dimensions before you buy one. Here are a few good rules of thumb:
Seat Width: Lift recliner chairs designated as small or petite models generally have 18 inch wide seats. Medium-sized lifting recliners have 20 inch wide seats, and large lift recliner chairs have 22 inch wide seats.
Back Height: The distance from the seat to the top of the lift recliner chair's back on small models is usually about 24 to 25 inches; for medium models it's 25 to 27 inches, and for large lifting recliners it's about 28 to 29 inches. Petite lift recliner chairs usually have back heights of 22 to 24 inches.Seat Height: The distance from the front edge of the seat to the floor on a small lifting recliner is usually about 19 inches; a medium lift recliner chair's seat is about 20 inches high, and a large lifting recliner will usually have a seat height of about 21 inches. Petite lifting recliners generally have seat heights of about 18 inches.
We offer a measurement guide that will walk you through the process of determining exactly what size lifting recliner will best suit your needs here on the website – click here to view and download the guide!
2. How far back do you want the lift recliner chair to recline?
This may sound like an odd question, but it's actually quite relevant. A lift recliner chair user who just needs a hand getting up and down, but is otherwise mobile, should consider a 2-position lift chair, which reclines slightly backwards to about a 45-degree angle and is perfect for reading and watching TV for shorter periods of time. A person with greater mobility limitations, however, may spend extended periods of time in their lifting chair, napping and sleeping. For them, a 3-position lifting recliner may be ideal. This option reclines back to a nearly nearly-flat position that works well for short naps. The most versatile lifting recliners are the infinite-position models that can lay completely flat and allow the footrest to be adjusted regardless of the backrest position (on two- and three-position models, the footrest only extends when the backrest is reclined). Infinite-position lift chairs are best for users who expect to be sleeping in their chair for longer periods of time.
3. What additional features can be added to the lifting recliner?
If you are left-handed, have limited mobility in your right hand due to a stroke or other health condition, you can opt for a lift chair that has a remote control mounted on the left side of the chair for easy access; if you need this feature, check to ensure that the chair you choose offers such an option.
You can also customize the fabric on your lift chair so that is coordinates well with your existing décor. Find out what color and upholstery material options are available for certain models.
Finally, some manufacturers can custom-build a lift recliner chair to include features such as heat and massage functions, which only enhance the therapeutic qualities of your chair.
4. What sort of warranty coverage does the lift recliner chair have?
Most lifting recliner manufacturer warranties cover parts and labor for a period of at least a year for new chairs, but these may vary depending on the model you choose. When you buy from USM, you also have the option of purchasing extended coverage that will cover parts and labor on your lifting recliner for two or three years. Ask a sales representative about the specific warranty coverage on the lift recliner chair you purchase regardless of where you shop.
Free Shipping on Lift Chairs!*
Free 1 Year In-Home Parts & Labor!**